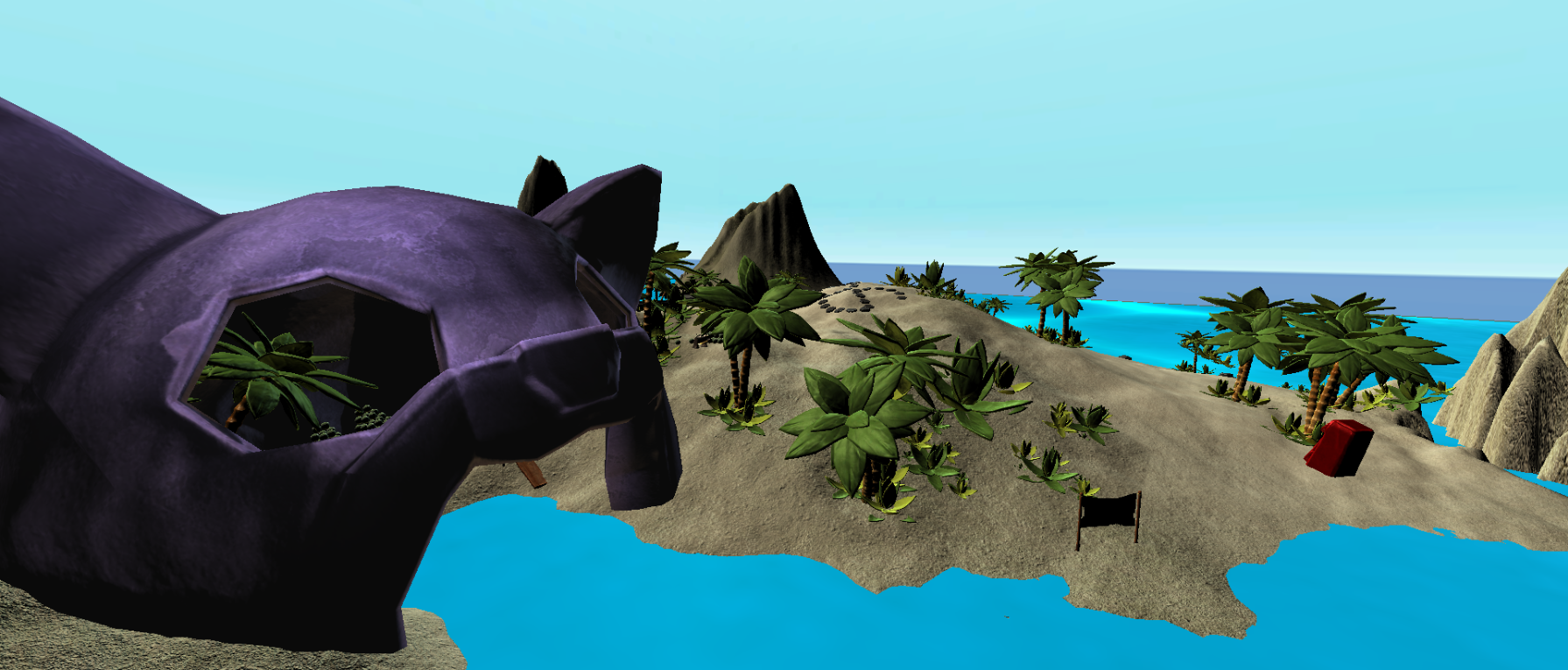 GOLD RETRIEVER
A downloadable game for Windows
WELCOME TO GOLD RETRIEVER!!

Plot Synopsis:
AHOY!!
You are one of the famed pirate doggo Captains of old, The infamous GOLD RETRIEVER!!

Launch your treasure GOLDEN DOG BONE onto the island to hide it from your rival, DREAD PIRATE RUFFERS!!
Be the doggo pirate that retrieves their GOLDEN BONE the fastest and win the title of GRANDEST DOGGO ON THE SEAS!!!
Global Game Jam 2021!!


Controls:
WASD to move your Doggo!
Right-Click to Bark for CLUES!

Use your Mouse to look around!
Press Spacebar to Jump!
Instructions:
1. One Pirate Player fires a Golden Dog Bone onto the island!
2. The opposing Pirate Player searches the island for their Golden Bone Treasure!
3. The 'Retriever' uses their Clue Picture, their Treasure Sniff (Right Click), and their wits to find the Golden Bone!
4. Once the "Retriever" has found it, Pirate Players switch roles and play again!
5. The Pirate Doggo with the highest score wins!!
CREDITS:

Russ Cister - Artist, Champion of all Dogs
Boaz Havron - Game Designer, Pun Crafter
Shakeel "Rhyden" Khan - Programmer, Banjo Operator, Birthday Man

Bobby Mills - Game Designer, Pirate Dog Consultant
Jake Shillan - Game Designer, Island Producer, On the Drums
Install instructions
1. Download ZIP File
2. Right-click and "Extract All"
3. Open the new, uncompressed folder
4. Double-Click the file named "GOLD RETRIEVER"
5. FUN ENSUES!!!